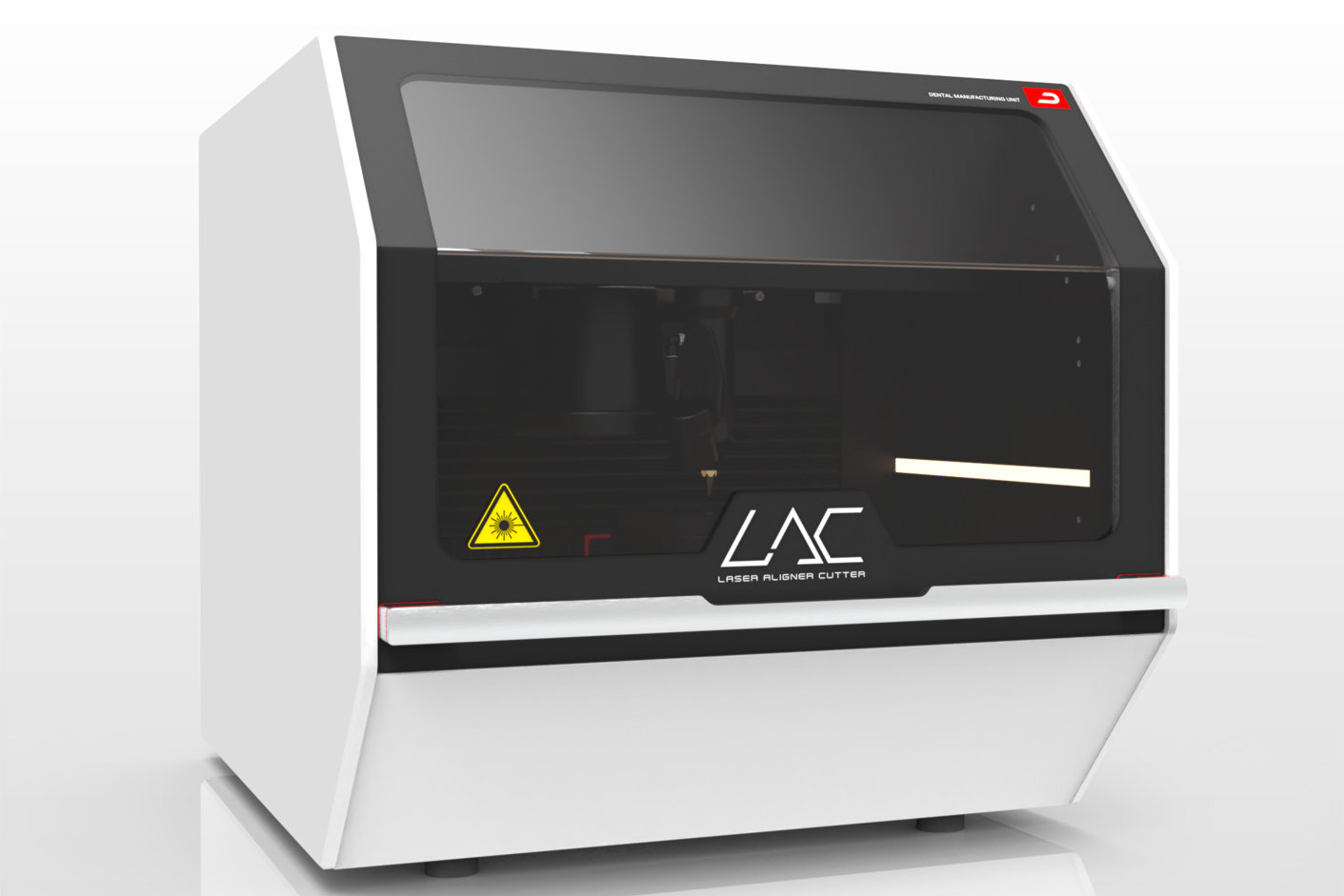 LAC - Laser Aligner Cutter
The future of
Aligner manufacturing
Beautiful and healthy teeth are among our most important beauty ideals today. For a winning and radiant smile, more and more adults are undergoing aesthetic dental treatment.

They have needs: Tooth correction should be as invisible and quick as possible. This is why treatment with clear aligners is becoming increasingly popular with patients. This also creates the need for ever more efficient production solutions for dental laboratories and dental practices.
With the LAC (Laser Aligner Cutter), it is possible for the first time to produce clear aligners that do not require any additional post-processing after cutting.
This saves time and personnel resources. The LAC is easy to use and the integrated control system takes care of all the tasks.
"All you have to do is remove the finished aligner - every minute."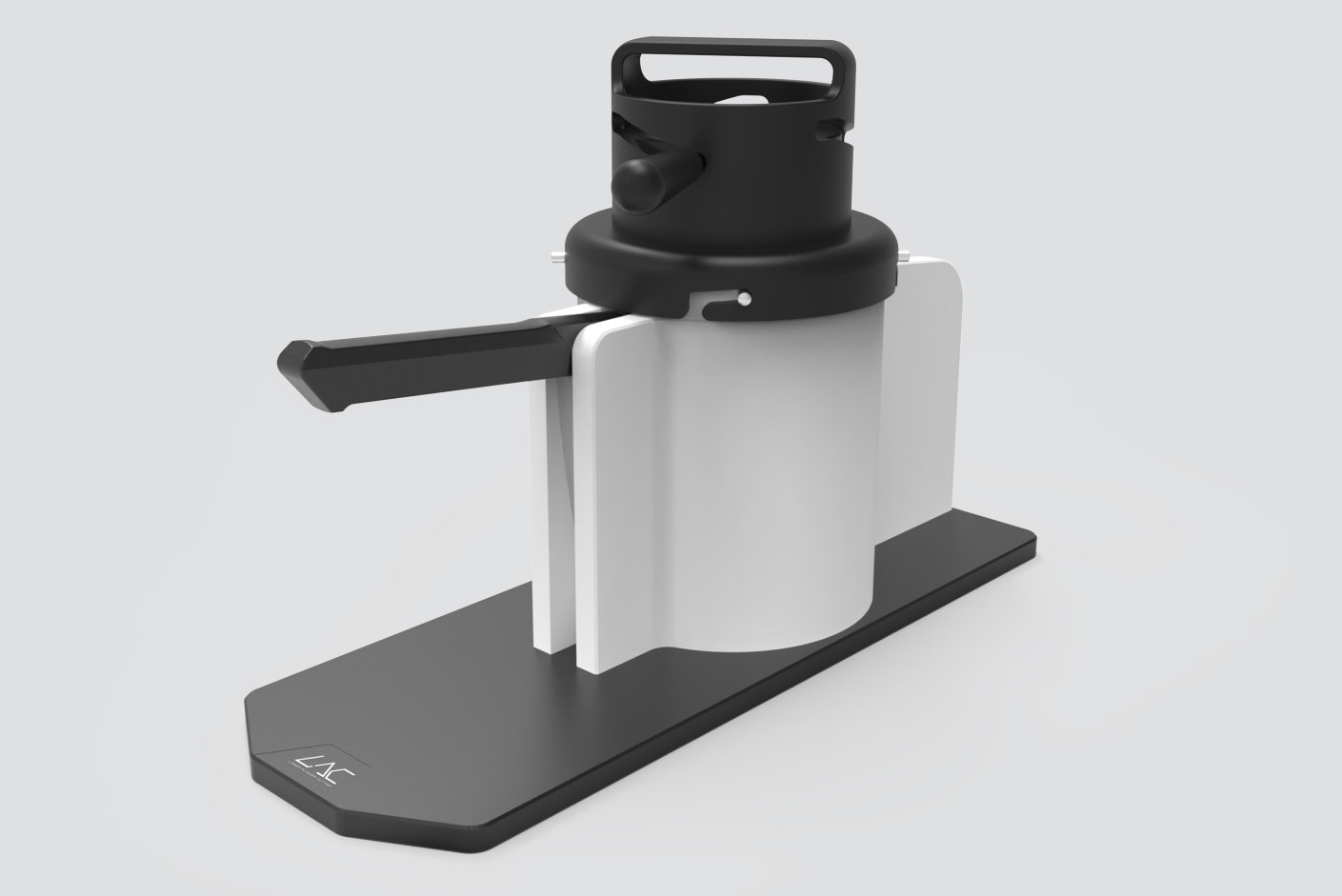 LAC - Separator
Aligner separation
made easy
Clear aligners can be lifted off the model conveniently and non-destructively.

Deep-drawn aligners are often difficult to separate from the model. DMU has now created a solution to this problem with the LAC Separator. With a few simple steps, which can be performed in less than 20 seconds, it is now possible to lift clear aligners from the model conveniently and non-destructively.
LAC - Trimline
FIND TRIMLINES AUTOMATICALLY
LAC Trimline is the missing link for your digital workflow. Automate the creation of cutting lines with LAC Trimline.

LAC Trimline analyzes the dental arch and finds the matching cutting line fully automatically. Any STL 3D file, which is also used for 3D printing, can be used for this purpose.

Open 3D model, generate trimline, export, done!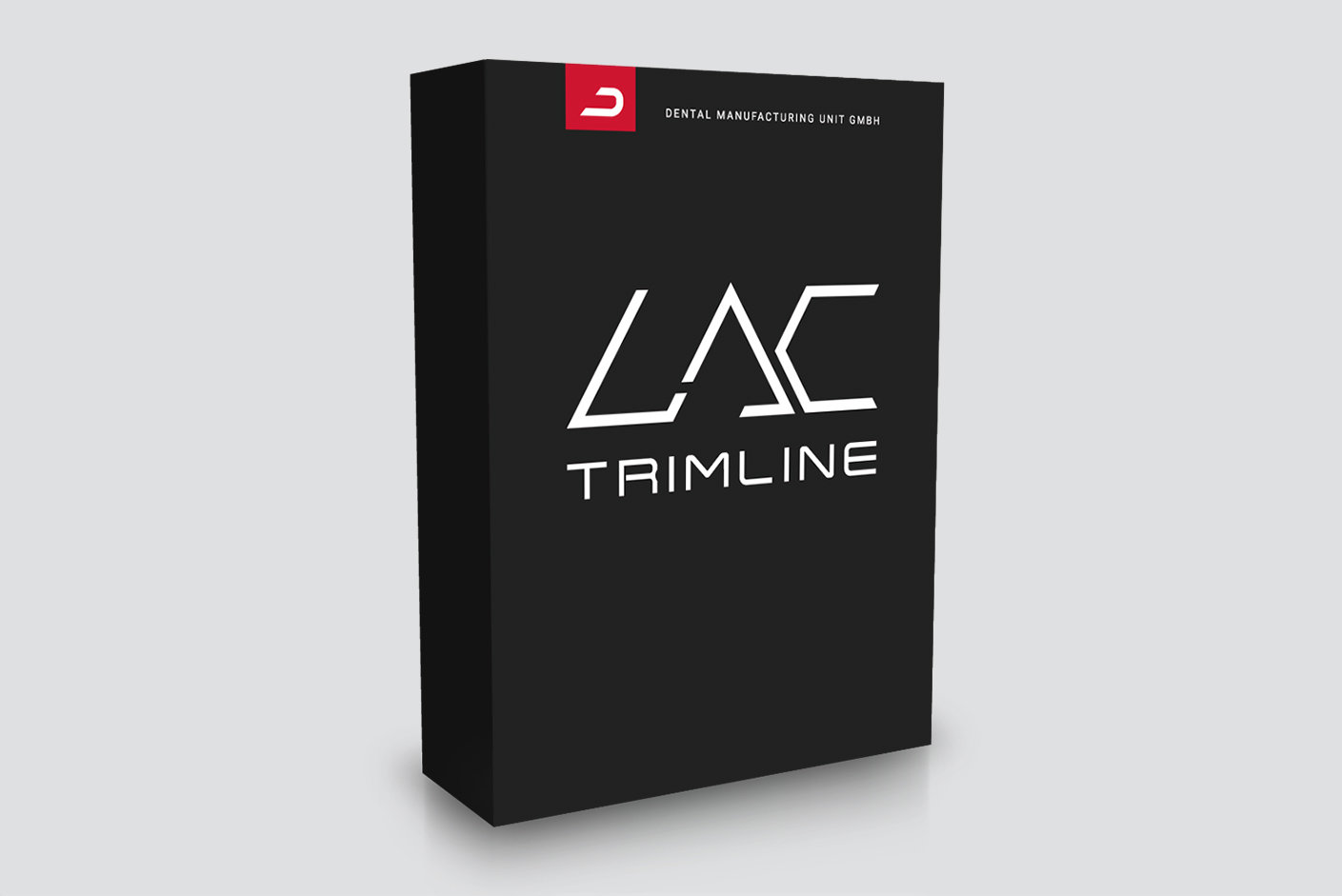 Editing functions make it possible to obtain a straight cut or a scallop cut. Individual line points can also be modified as required. The export function creates the PTS file that matches the 3D model.

The license models Lifetime license or Subscription model offer the necessary flexibility to get the right solution for your company.

System requirements

Supported operating system: Microsoft Windows 10 (64-bit) or higher
CPU: Intel x86 architecture with 64-bit support (x86-64) with at least 2.00 GHz clock speed
RAM: At least 4 GB of RAM
GPU: Standard Intel HD Graphics 620 or higher sufficient
Other: 100MB hard drive space for installation